SMOK NOVO X Kit
SMOK NOVO X Kit
SMOK NOVO X Kit – Pod Kit
In Summery
Closed System Pod Device
Portable
Easy Refill
no button to activate
Nic Salt Compatible
What's in the box
– 1 x NOVO X Device
– 2 x NOVO X DC 0.8 MTL Pods (2ml)
– 1 x USB Cable
– 1 x User Manual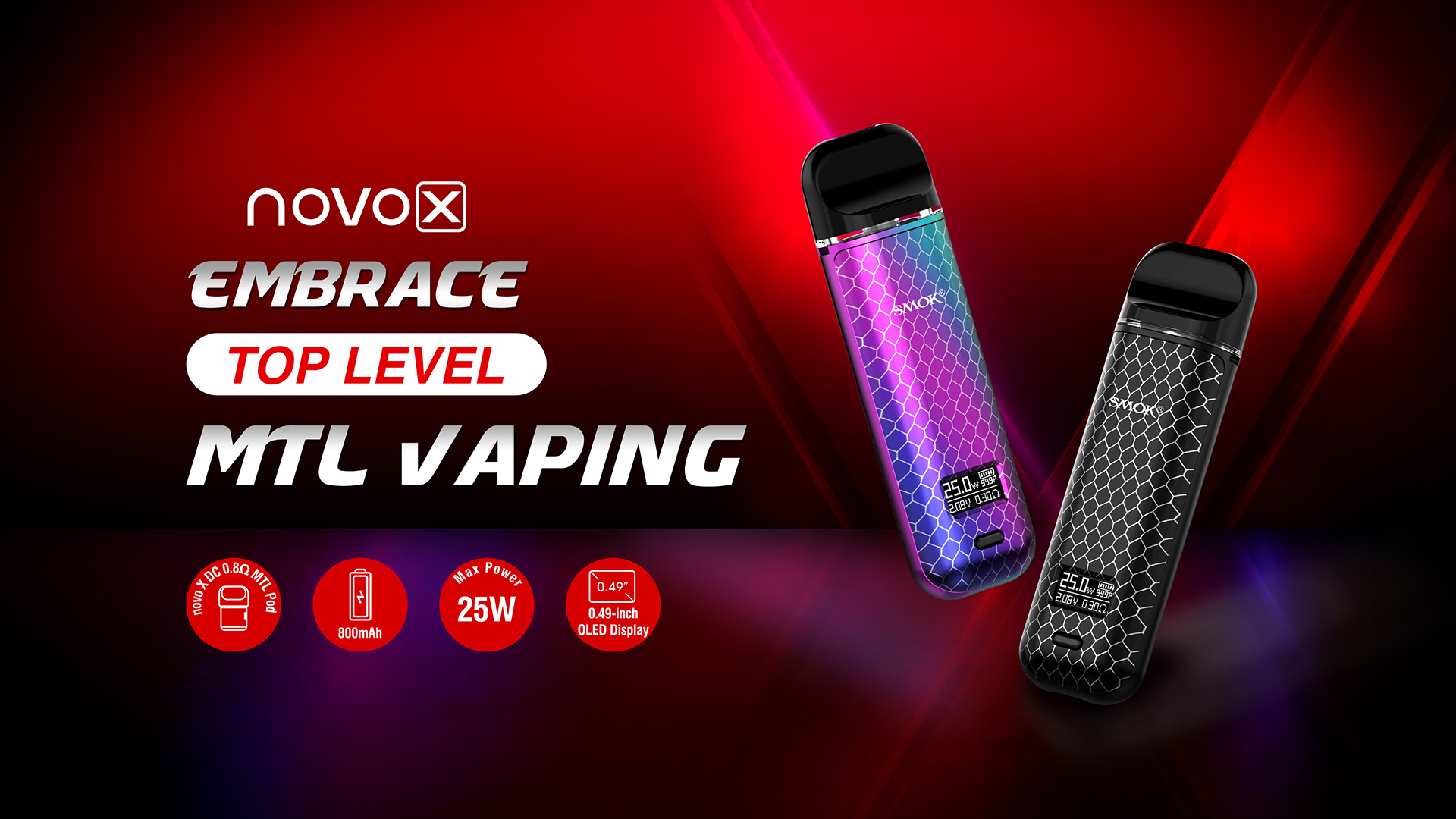 SMOK Novo X Kit- Pod Kit Just got Better
SMOK Novo X Pod Kit is the latest generation of the Novo Series and is an advanced draw-activated vape device. It has a built in battery with a capacity of 800mAH. The NOVO X Pod also has new additional air intake grooves on both sides for a cloudy vape and purer taste. This comes with the Novo X DC 0.8 MTL coil.
You now also have a Oled display that gives you all the technical details you need to customise your vaping experience. This means that you can now also adjust your wattage between 1-25 watts.
The SMOK Novo X Kit follows a similar sleek design to its predecessor with a curved aesthetic, allowing you to grip more comfortably and a very slim but whistle shaped mouthpiece for a more than perfect fit.
It is no bigger than a card size with the height of 92.mm, width of 16.5mm and a diameter of 22.5mm and a weight of 50.2 grams making it very light and also a great hand held device that fits in your pocket quite easily without taking up too much space.
WHO IS IT FOR?
This kit is ideal for those who prefer the smoking sensation and vape mouth to lung (MTL). This kit is also ideal for Nic Salts that can be found here.